Hibou is a boutique winemaker label and passion project from Jason and Hilary Driscoll, built upon the concept of the "hidden gems of the North Coast." Those "gems" are the carefully farmed sites behind Hibou's vineyard-designate wines, as well as the North Coast owls that inspired the name of the label. The "hidden gem" concept has grown to encompass more, however, as Hibou wines are themselves undiscovered treasures.
The Challenge
Present a sophisticated, understated, image-driven design
Make an immediate impression with the home page
Guide visitors through intuitive, user-friendly navigation
Promote DTC purchases and Mailing List signups
Improve SEO, build brand awareness, increase visibility
Connect with consumers and inform the trade
Artfully integrate photography and illustrations
Educate about the wines, the vineyards, the family, and the philosophy
Demonstrate the distinction of the wines
Communicate with an earnest, warm tone of voice
Convey the sense that Hibou is an undiscovered treasure
Implement e-commerce and allocations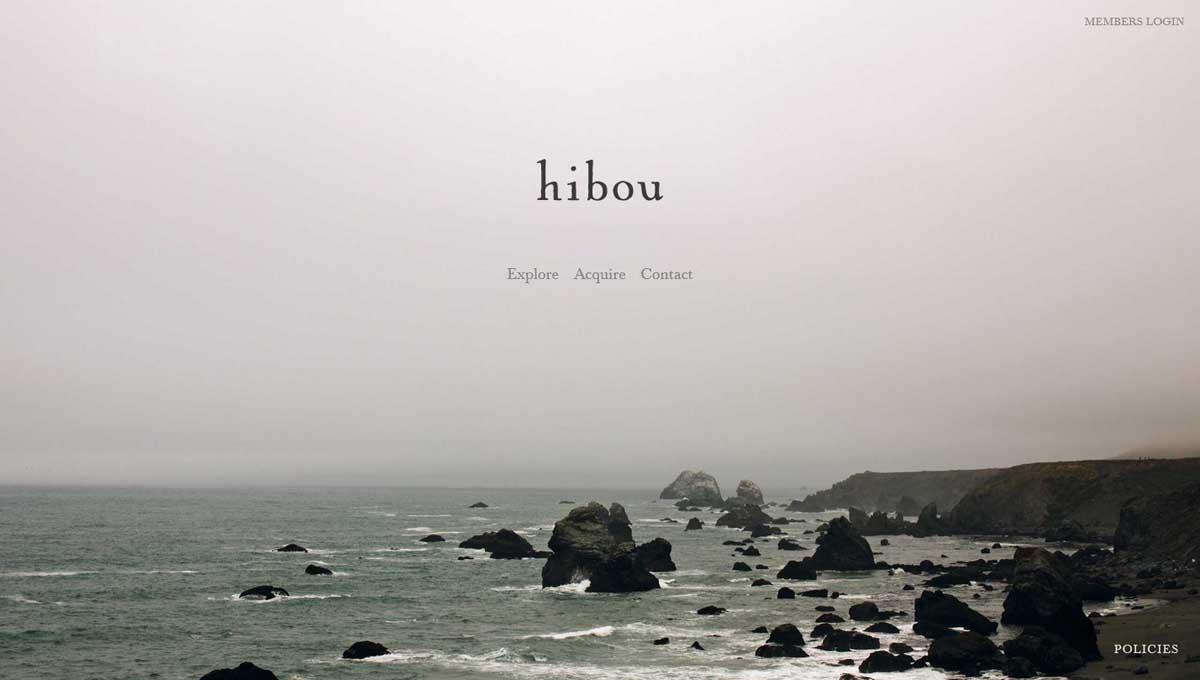 Testimonial
Seeing what you've done has sincerely translated what I've been thinking, and what I've wanted, onto a website. You've made it a reality, and for that I am very thankful! I am so excited for people to see what you've done with this site! Thank you!
— Jason Driscoll, Winemaker and Proprietor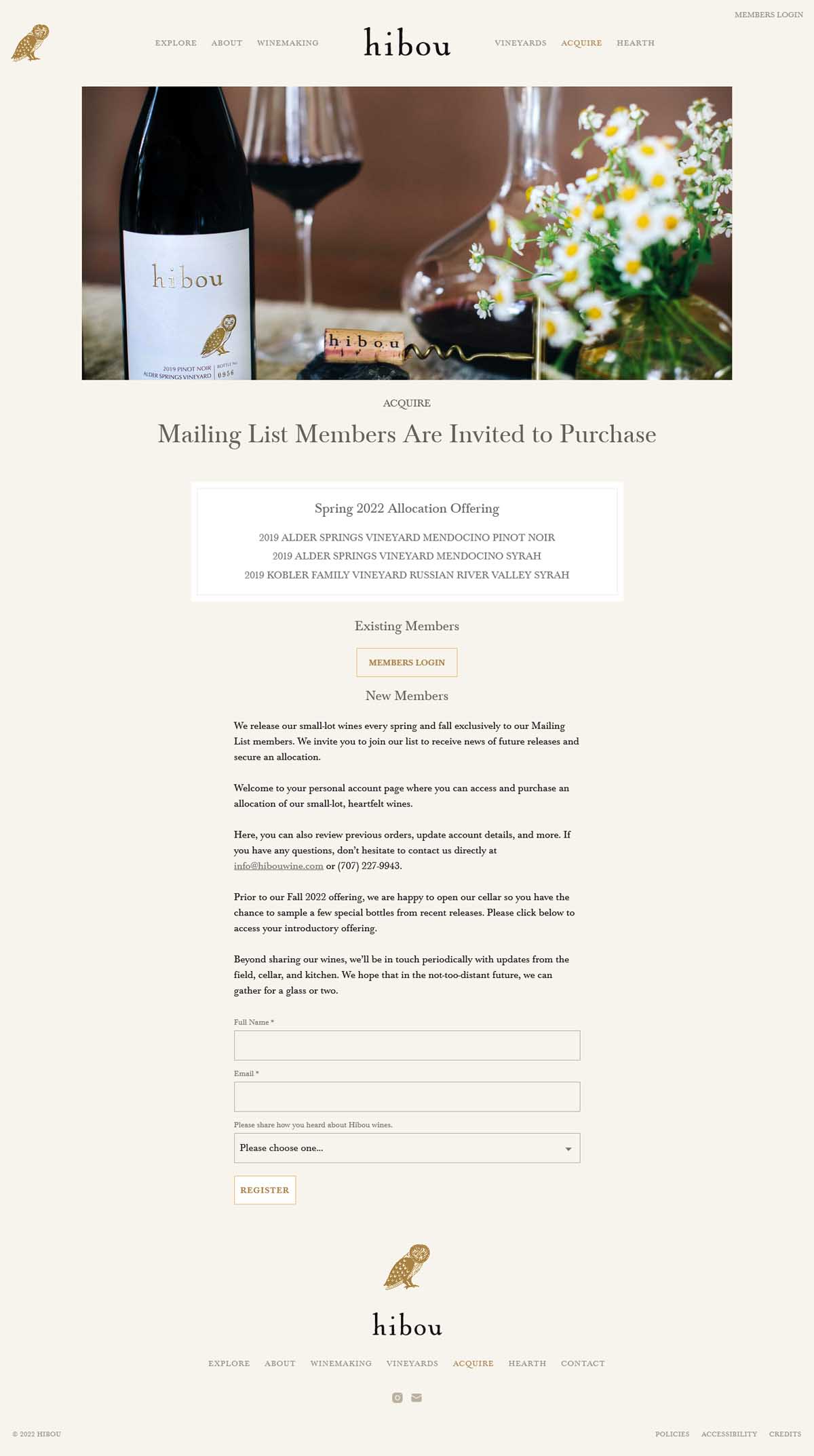 ---
---
---