Dunstan is an estate brand sourced from the Ranch House Block of the highly acclaimed Durell Vineyard in Sonoma. Dunstan produces hand-crafted Chardonnay, Pinot Noir, Rosé, and Syrah of exceptional quality and character.
Art Direction
Interactive Design
Responsive
VineSpring Ecommerce
Web Development
The Challenge
Present Dunstan as contemporary, refined, rooted in the earth, with a rustic aspect and appreciation for farm life.
Tell the story of the people and vineyard behind the wines in a way that engages and inspires.
Facilitate online sales and mailing list sign ups through VineSpring's ecommerce platform.
Appeal to a wide audience who appreciate authentic high quality wines, primarily mid- to upper-income in California and across the country.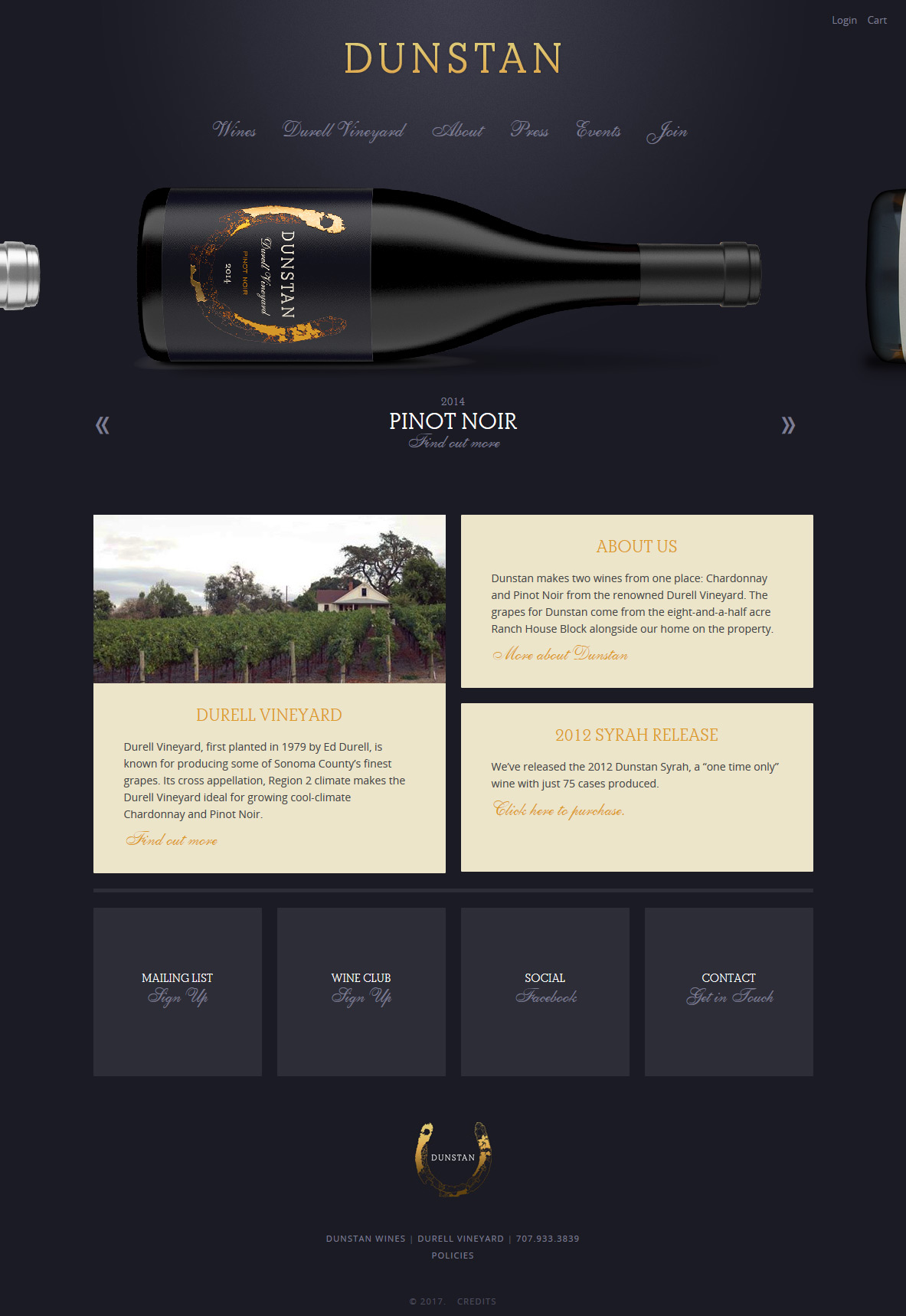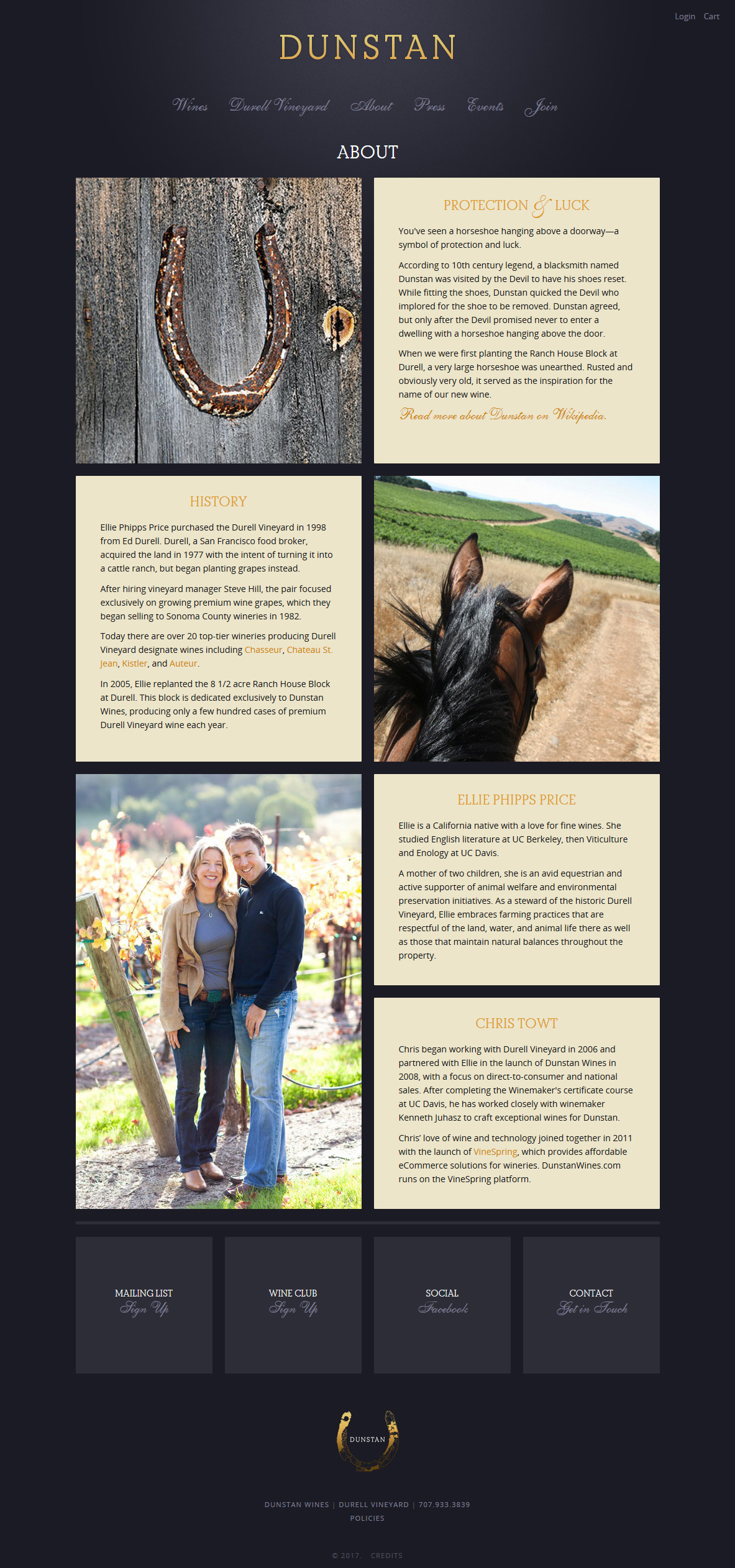 ---
---